SECURING SMART CITIES: MOVING FROM THE INTERNET OF THINGS TO THE INTERNET FOR THINGS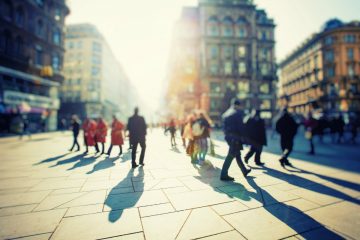 As states and cities rush to get a grip on securing what could be 50 billion connected devices over the next few years, Illinois' top tech official said government needs to change its approach. Speaking on a StateScoop virtual roundtable, state Chief Information Officer Hardik Bhatt said that since government began integrating technology into its operations more than four decades ago, it was all eventually leading to an "internet for people." But now, with 7.5 billion mobile devices connected today, not including current Internet of Things devices, the way we define that internet will need to change, Bhatt said.
"Governments have been using technology for government operations, but traditionally this has been deployed in silos," Bhatt said. "It is an internet for people. What we actually need to move to is an internet for things, so that every device needs to be authenticated and needs to make sure it's not a rogue or a device that has been captured by some other elements." Bhatt is looking to coordinate Illinois' smart efforts under one initiative — Smart State, under which the state's technology department has released requests for information for smart street lighting and other initiatives. It also has created a center of excellence devoted exclusively to the Internet of Things.
The state's chief information security officer is integrated into the center so that a focus on cybersecurity is already built into the process. Peter Tran, RSA's advanced cyber defense technologies lead, agreed with Bhatt and said the threat landscape for government is changing rapidly. "It's quite overwhelming, and it's beyond just connecting billions of devices," Tran said. "Intrusions are going to happen every day, so as we drive connected living, security gets driven right down to the user instead of the network itself."
Looking forward a decade ahead, Tran said he expected governments to collaborate better on cybersecurity in a connected world — not because they want to, but because they need to. "If we look at the 2030 horizon, I think there is going to be an interlock closely between local, state, federal and the private industry acting closer together through the smart connected enhanced living," Tran said. "You're going to start to see a push towards the interlock that the federal government can be a lot more dependent on state, local collaboration."
In the discussion:
Peter Tran, General Manager & Senior Director, Advanced Cyber Defense Technologies, RSA Security
Hardik Bhatt, Chief Information Officer, Illinois
Jake Williams, Manager of Strategic Initiatives, StateScoop